Other Services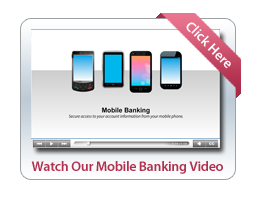 Financial Calculators
The following calculators can be used to figure the details for mortgage, car or any loan, or to see how your savings can grow. Simply enter in your information and click Calculate!
Calculate Loan Payments
Calculate Account Value
Online Pre-Qualification
Free Mortgage
Pre-Qualifications.
Mobile Money
Use our Online Demo to Learn more about Mobile Money
Educate Yourself
Simple tips for protecting your Identity.